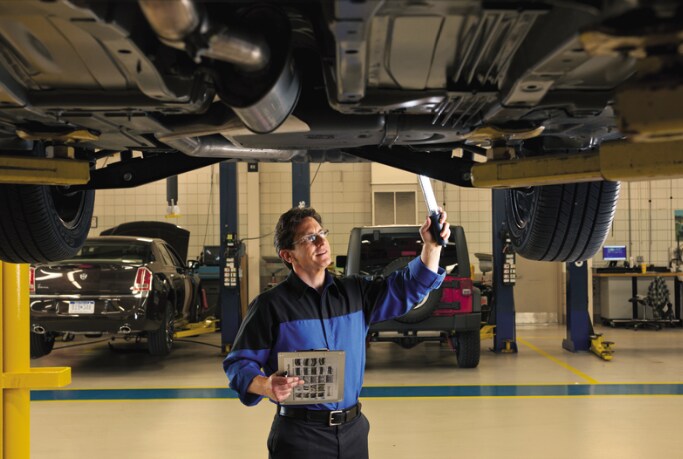 Frequently-Asked Service Questions at Burger Chrysler Jeep
But for many of our Paris, IL and Farmersburg drivers, keeping track of maintenance can become overwhelming. Which is why our dealership is here to help. While we take pride in our ability to deliver a diverse lineup of new Chrysler and Jeep models, we also work hard to take care of your other automotive needs. Part of that includes service. At our service center, you can take advantage of a competent team of professionally-trained technicians. You may have questions regarding automotive service. So, we've compiled a list of some of our most frequently asked questions. That way, you can become a more confident driver.
Why Should I Rotate My Tires, and How Often Should I?
As you drive the roads of Clinton, IN and Sullivan, IN, your tires encounter wear. And because each tire deals with a different amount of wear, the tread can become uneven. By rotating your tires, you can ensure they wear evenly as their mileage increases. And that means that you can get a longer life from each tire.
Each brand and type of tire, may have a different recommendation for when they should be rotated. But we've found that generally, whenever you get your oil changed, it's likely a good time to rotate those tires.
How Often Should I Get an Oil Change?
Oil is the lifeblood to your engine. And over time, it can become dirty with sludge and debris. Dirty oil means less efficiency and may even cause added wear and tear on your engine. And that's where oil changes come in.
At our dealership, you can quickly schedule an oil change, as well as benefit from the peace of mind that the pros are doing it. Unlike the other shops, our technicians specialize in Chrysler and Jeep models. Better yet, we treat every job with the importance it deserves. By getting your oil changed with us, you can drive home with confidence knowing you're getting the best out of your vehicle.
What If My Check Engine Light is On?
So you're driving down the highway when that unfortunate light comes on, but what does it mean? If your check engine light is on, the best thing you can do is bring your vehicle into us. We'll diagnose the issue and recommend how we should proceed moving forward. Before you know it, that pesky light will be gone.
How Often Should I Service My Vehicle?
Each manufacturer suggests different service intervals for their models. Speaking generally, you'll want to schedule a service at 30,000, 60,000 and 90,000 miles. But if you notice your vehicle is running different, it may be a sign that you need to bring your vehicle to us.
Schedule Your Service with Us
Use our online scheduling tool and schedule an appointment with us today. Once you do, you'll know exactly when to bring your vehicle in, so your life doesn't have to come to a stand-still.
Make an Inquiry