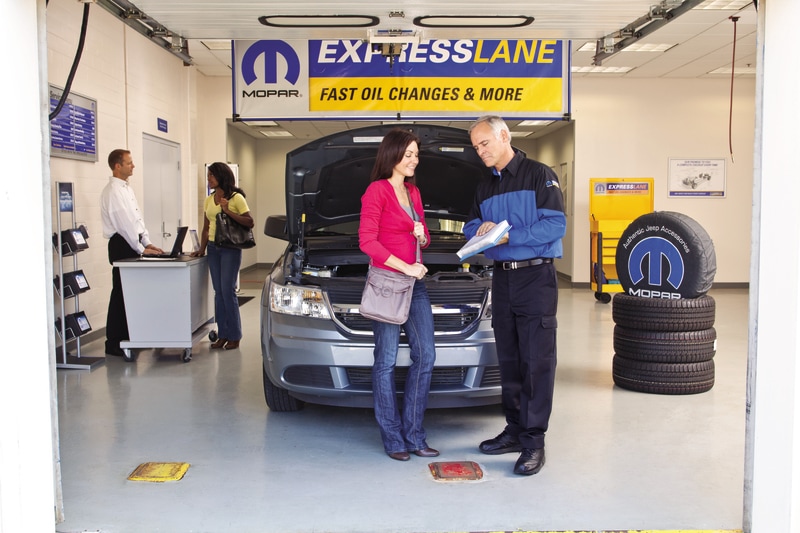 ​
Spring is almost here, and at Burger Chrysler Jeep, our team is welcoming warmer temperatures with a variety of service specials. Spring is an excellent time to get up to date on regular vehicle maintenance. You can start preparing for your next vacation with confidence through visiting us for service today!
Burger Chrysler Jeep Service Specials Available in March
At our Chrysler-Jeep dealership in Terre Haute, IN, we are excited to offer service specials in March. One of our most popular specials allows you to buy three tires and get one free. There is no better time to get ready for the busy warmer months, so visit us today for a discounted service appointment!
You can also find specials on routine maintenance and service for your automobile. Our service specials change often, so we recommend that you check with us on a regular basis to see what new specials are available.
Spring is the Right Time for Automotive Service in Terre Haute, IN
Spring just seems to be the ideal time of year to get everything in order. This is absolutely the case when it comes to vehicle maintenance. Some drivers tend to understandably cut back on maintenance during the winter months. Things like oil changes and brake service may have been put on the back burner. Spring is an opportunity to take stock and get that service done on your automobile.
Springtime brings its own special service issues for car owners. You will likely want to have your vehicle's air conditioning serviced before it gets warmer outside. A flush and fill of your radiator can also be helpful as the weather turns fair. Of course, many car owners also like to have some detailing done as the seasons change.
We recommend that you keep a maintenance log for your car. Take a few minutes in March to update the log and see which types of service you might need. It is beneficial to revisit your overall maintenance schedule once a year, and spring is always a good time.
We want to invite you down to our dealership here in Terre Haute, IN, where our personable team is ready to help you schedule a service appointment. Call or visit us today!